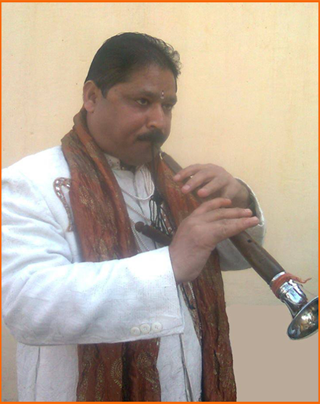 Shehnai Players India
Shehnai Players India is a leading Delhi based Company which was initially started from the hub of old Delhi (INDIA) in 1905 by Shri Om Prakash Ji (Shehnai player & Tasha Player). Later on Pt. Jagdish Prakash (shehnai Exponent) s/o Shri Om Prakash ji expanded the business in the field of entertainment & Management.


Shehnai – A royal affair!
Shehnai players India are quite known for their soulful shehnai musical services. It was conceptualized with the idea of taking shehnai playing to the next level of acceptance and to ensure its existence in coming future too. Shehnai is one musical instrument which sits high on the pedestal of royalty & class. And for us at Shehnai players India, playing shehnai has been royal as well as a sacred affair.


Nothing but just the best!
It is only its versatility that makes shehnai gracing every place and occasion like temples, processions, marriages and now in concerts as well. At Shehani players India we have premier shehnai players to deliver mesmerizing performances. Our expertise lies in solo, duet, and group performance. Furthermore, to set the flow of every kind of event we have all kinds of musically trained artists in musical genres, be it jazz, devotional, Bollywood, patriotic, regional etc.
Our work speaks volumes!
Shehnai players India have immense exposure and experience of entertaining people from all walks of life. Our shehnai players have performed at some of the best events. They have also caliber lot of celebrities, weddings, and functions. We get invites from government officials to play in cultural exhibitions, events & get together which is a great way to showcase our talent and rich cultural heritage of our magnificent country. And our popularity just doesn't stop there; we have performed at various international platforms too.

Music lovers around the world!
Shehnai players India has spread its wings of the calibre all over the world. We have our client base in Delhi/NCR, India and the rest of the world. In India, our clients are spread far and wide.